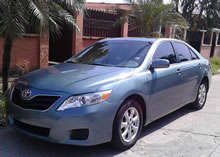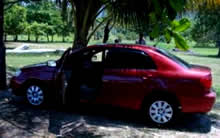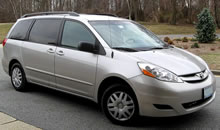 Vehicle Rentals by the day or the week. Pickup options either at the Roatan airport or ferry dock. We have vehicles of all types and sizes. Please call for additional information.

Prices:

Sedan (5 persons) $55.00 per day
($45 per day for 3 days or more consecutive rental)
($300 per weekly rental)
Van - Toyota Sienna ( 7-8 persons) $85.00 per day
Pickup (2-4 persons) $85.00 per day
Bus (12-14 persons) $105.00 per day

Discounted pricing for extended rentals

Plus applicable taxes, deposit, fees.